Whether you're a budding musician or a lifelong music enthusiast, I am here to guide you on your musical journey, offering a warm and supportive learning environment. Whether you're 8 or 82 (the current age range of my students), it's never too late to learn something new. I specialize in teaching beginner to intermediate level students, placing great importance on building a solid foundation of technique through carefully selected exercises and pieces. At the same time, I firmly believe that music should be a joyful experience, which is why I also encourage my students to learn pieces they truly enjoy. We will work together to achieve your harp goals! Please contact me for information regarding available lesson times and pricing.
Congratulations to student Ella Moore for winning first place in the novice division of the 2020 Midwest Harp Festival Solo Competition!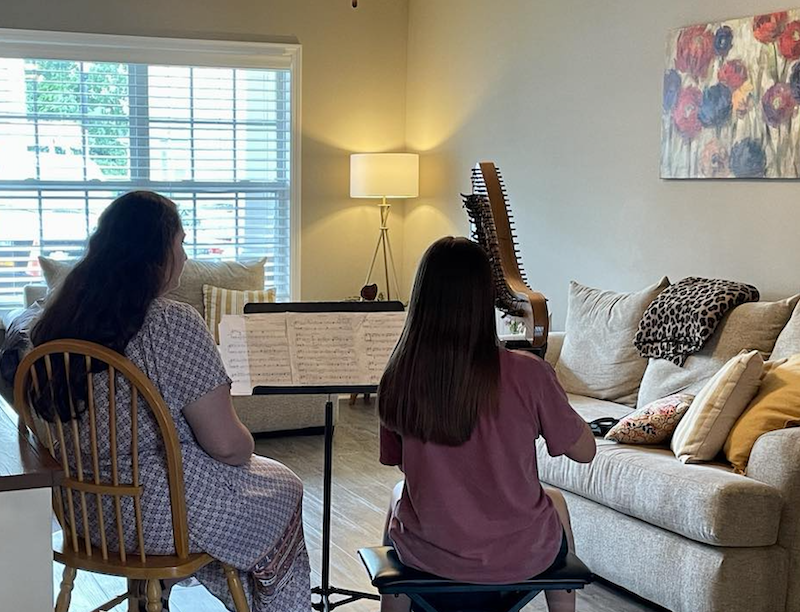 "Liana is a really fun teacher and I love taking lessons with her. She helps me with my school orchestra music and last year I got to play a solo!"
—Amelia, age 12
To make the harp more accessible to students, I offer a convenient and cost-effective way to start learning–harp rentals. Renting a harp provides the perfect opportunity to start exploring the instrument without committing to a substantial financial investment. This is especially beneficial for beginners, allowing them to explore their interest and passion for the harp before making a long-term commitment.
Includes
Transport case
Tuning key
Dust cloth
Benches and music stands also available.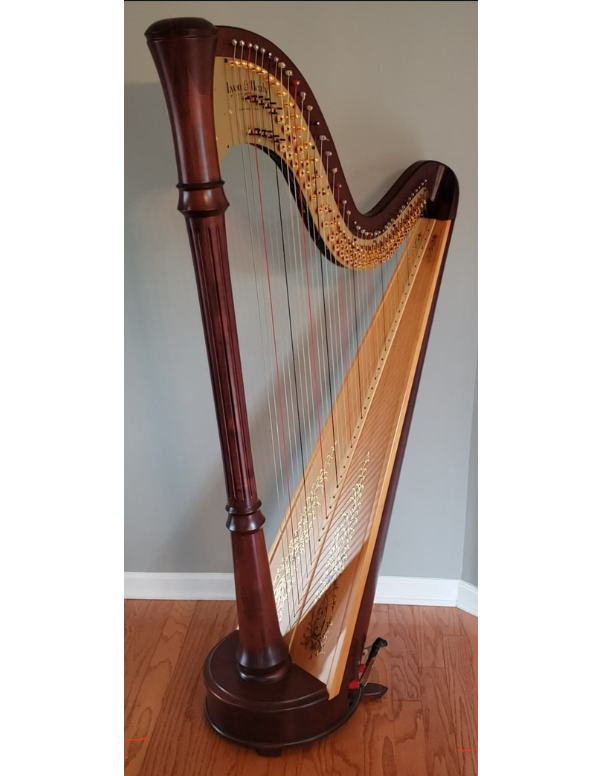 Lyon & Healy 85p
$100 per month
(40-string pedal harp)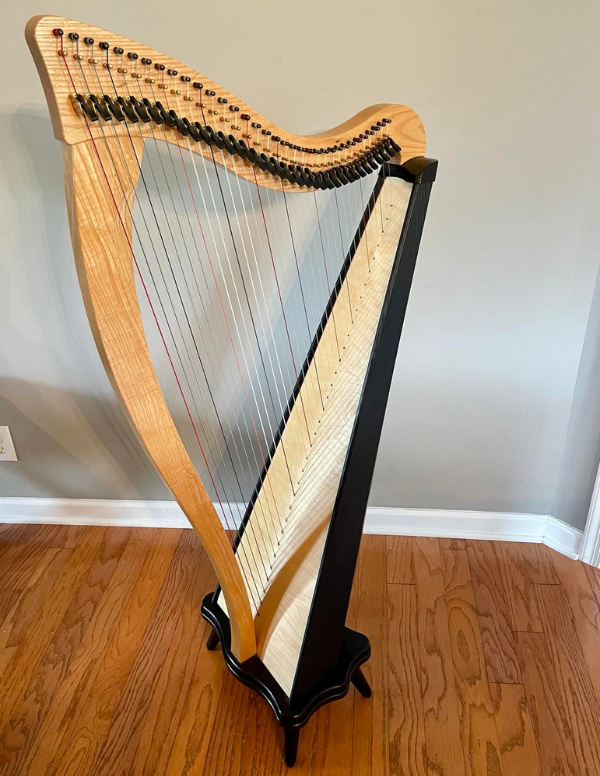 Dusty Strings Ravenna 34
$65 per month
(34-string lever harp)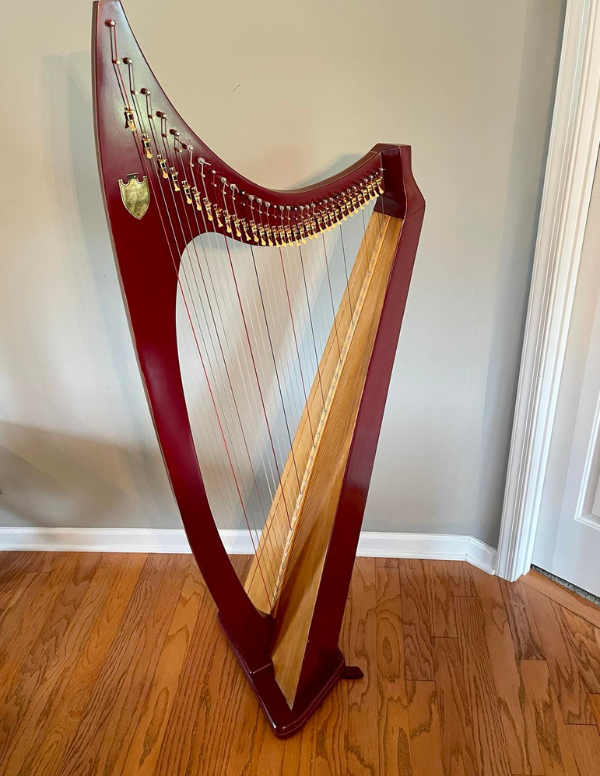 Lyon & Healy Troubadour I
$50 per month
(36-string lever harp)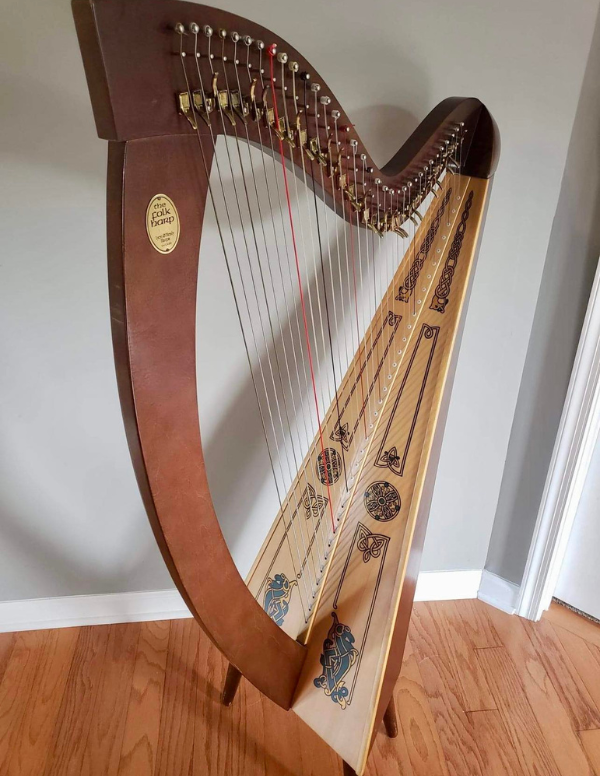 Lyon & Healy Folk Harp
$50 per month
(34-string lever harp)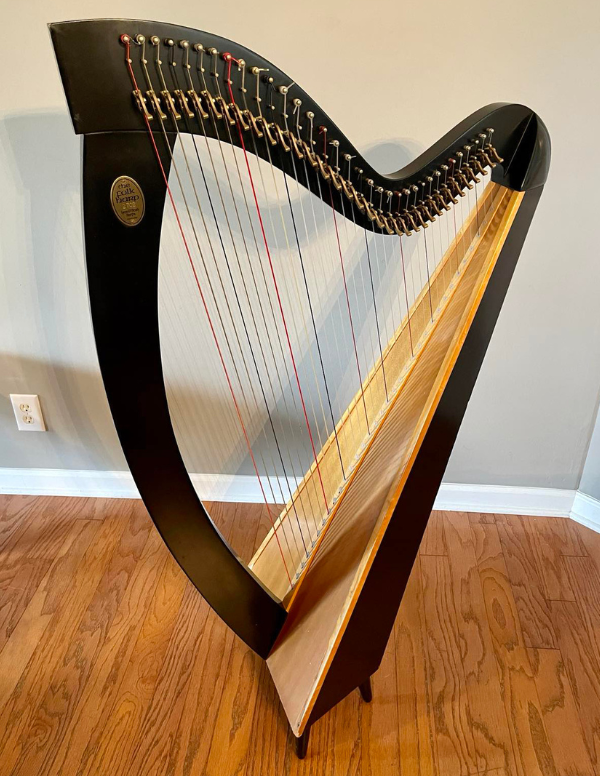 Lyon & Healy Folk Harp (ebony)
$50 per month
(34-string lever harp)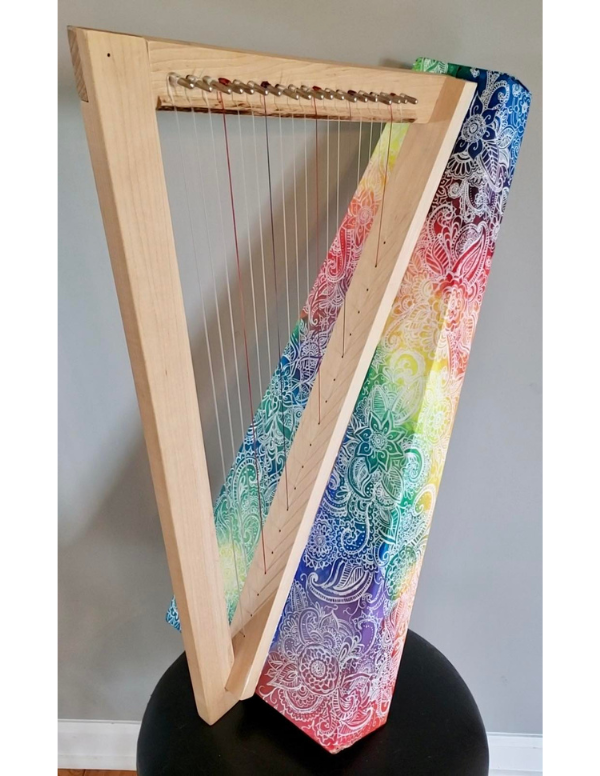 Waring Harp
$20 per month
(19-string harp without levers)